Cars/Parts for Sale
Isn't it time for a real car?
1931 Buick Series 60:

Very good condition, no rust, Interior in great condition, Side Mounts, 4 new Tires, new rings, rods babbited, head and valves done, runs great. Includes Travel Trunk and Spare Parts. Asking $29,900 or best offer. Call Rich (516) 903-1432. (June 2018)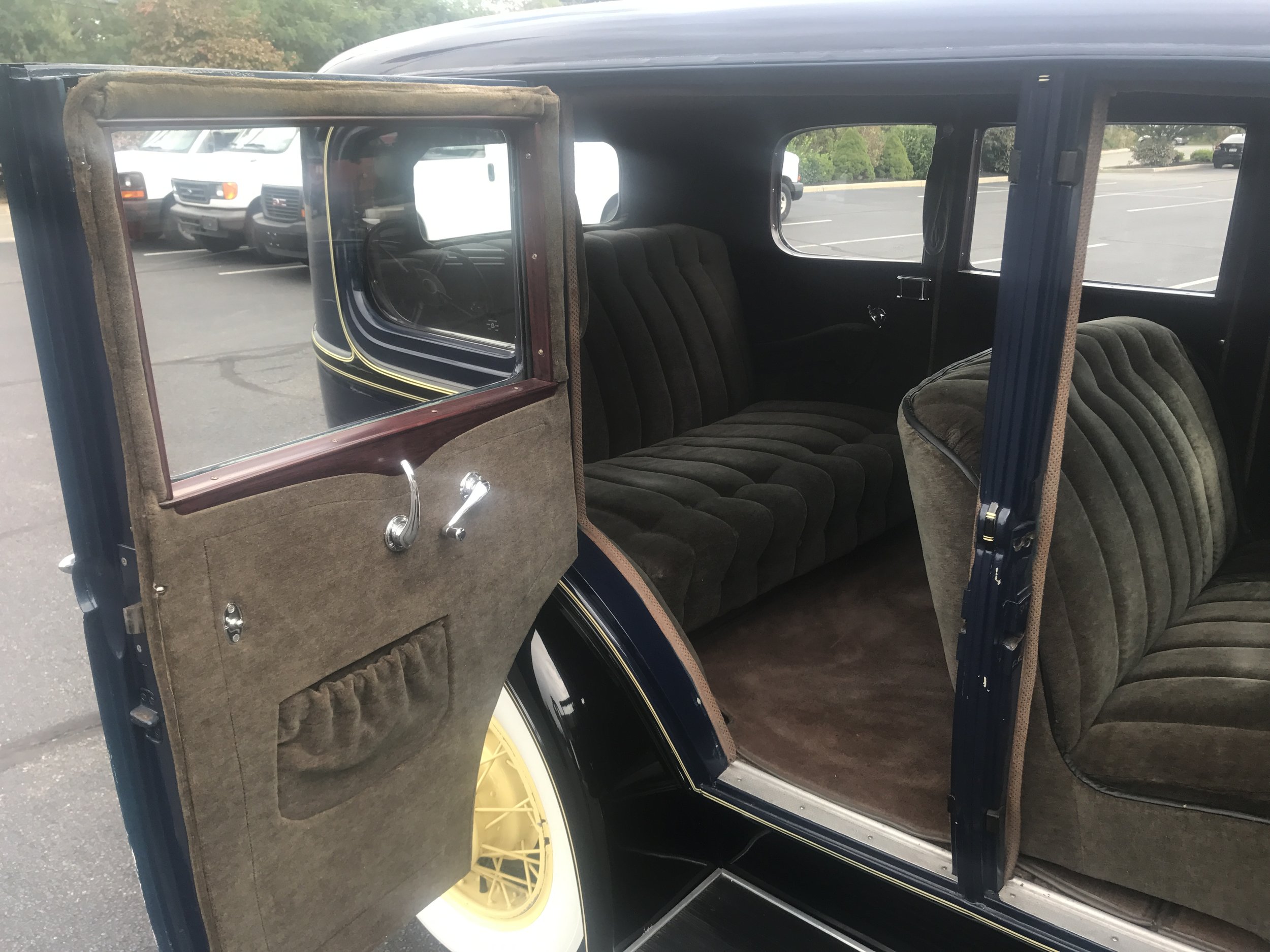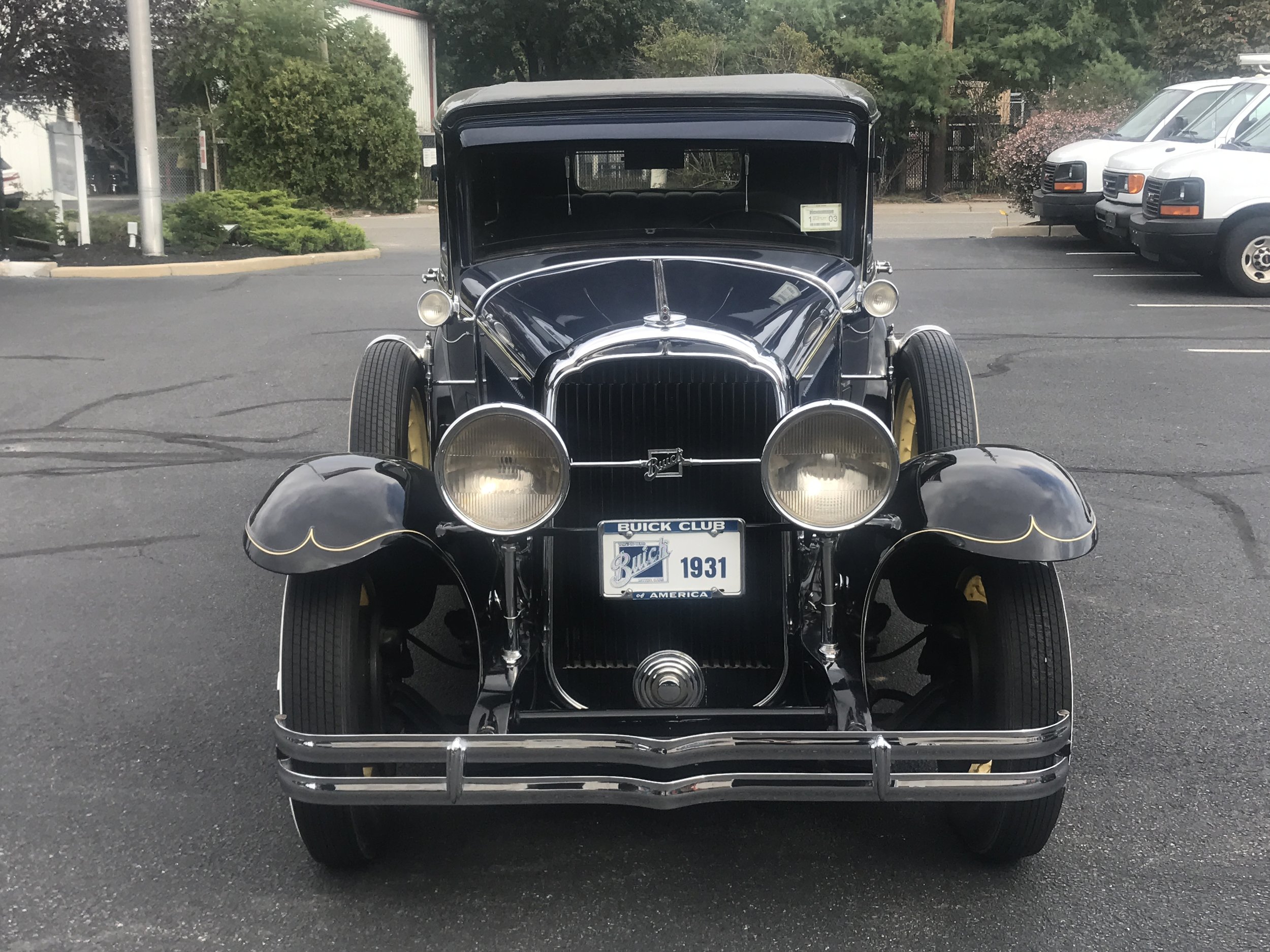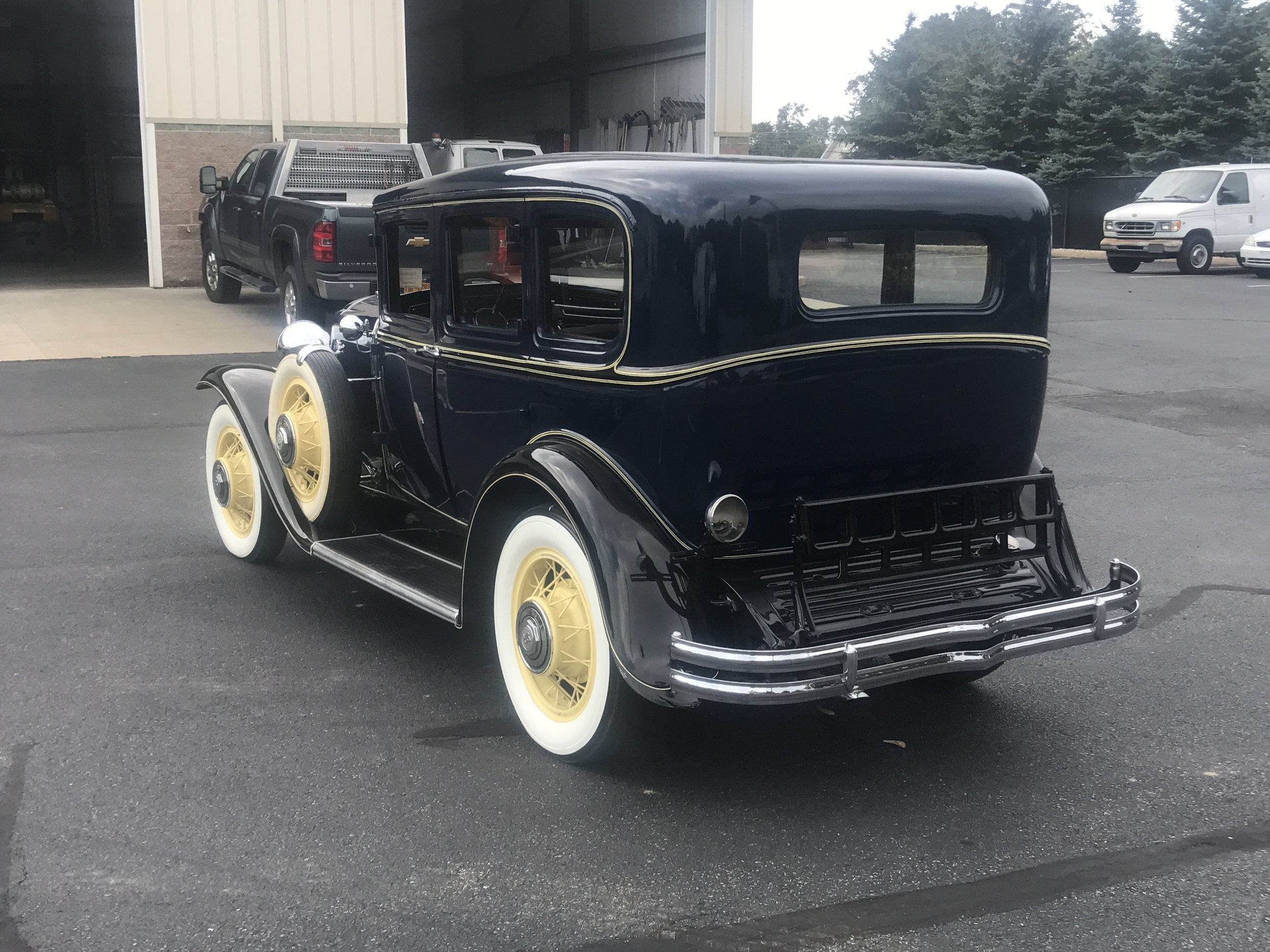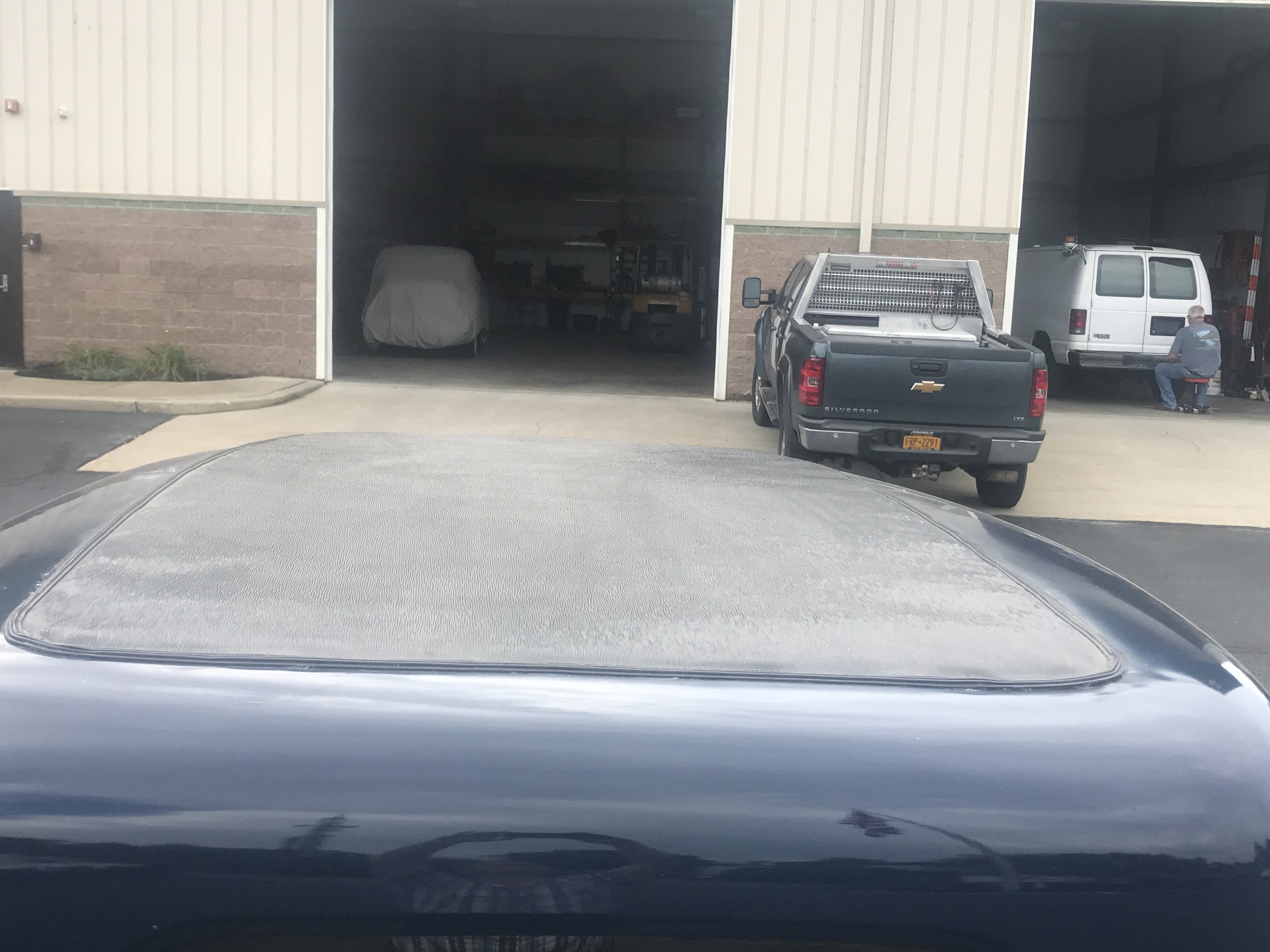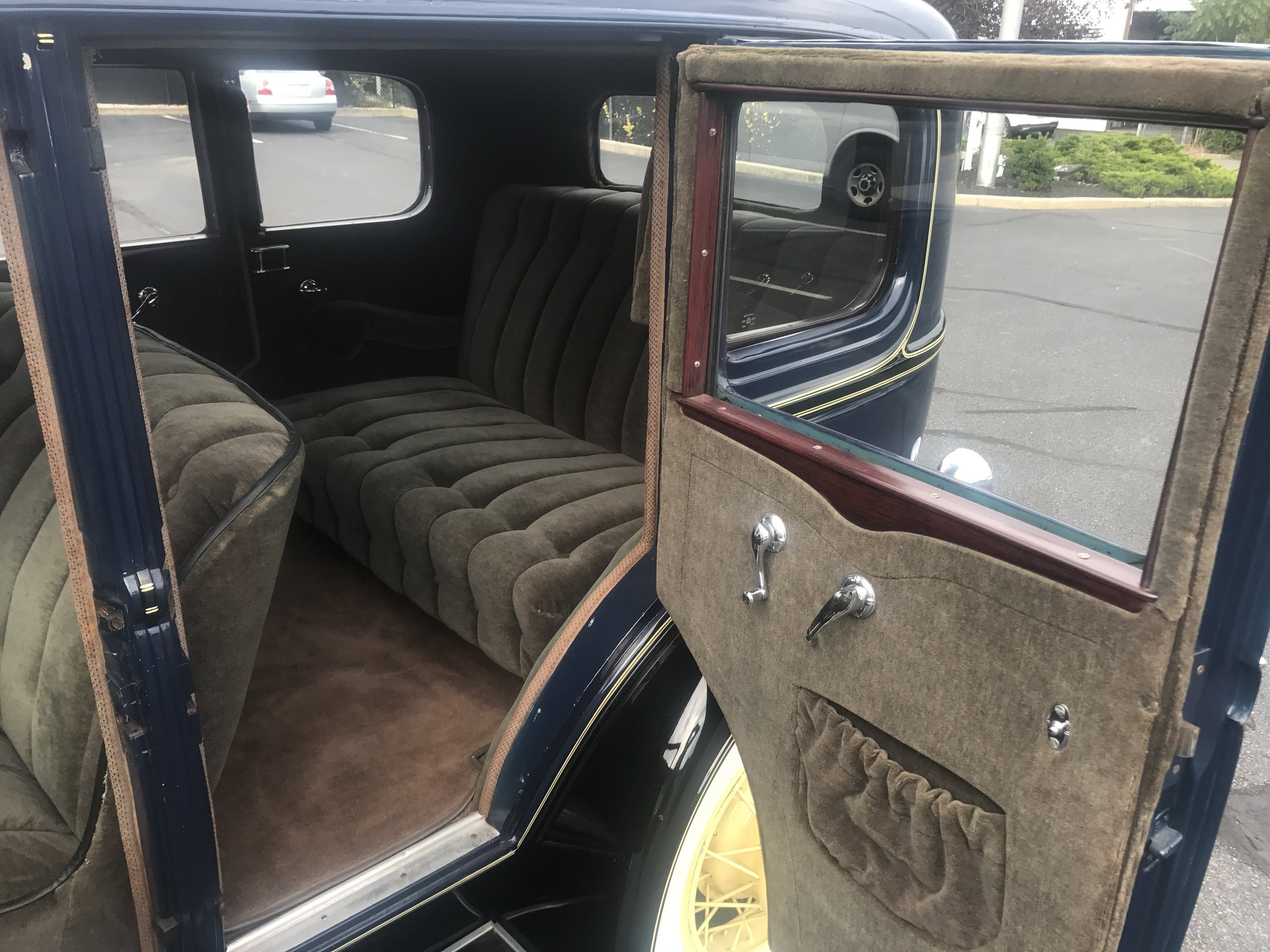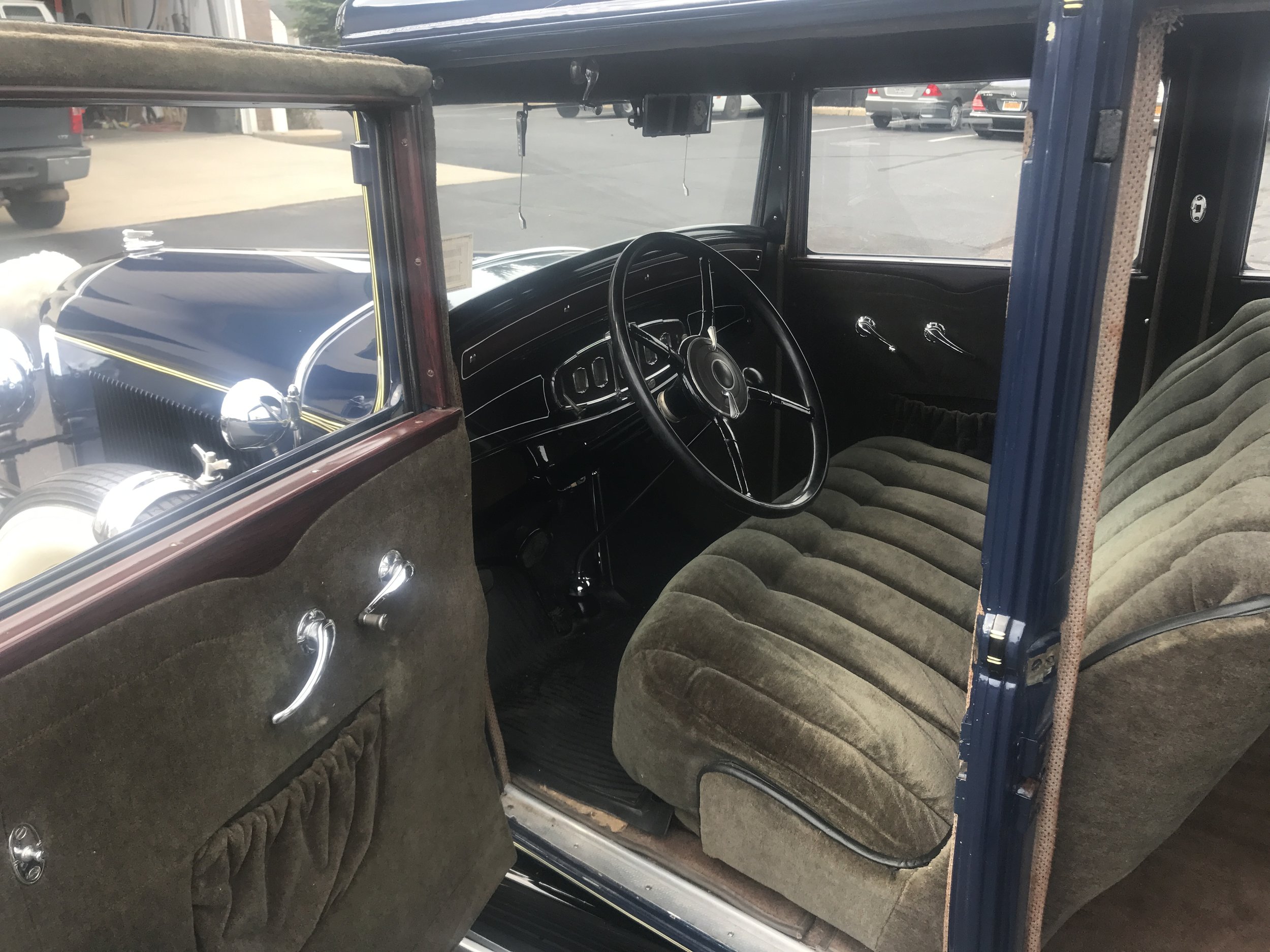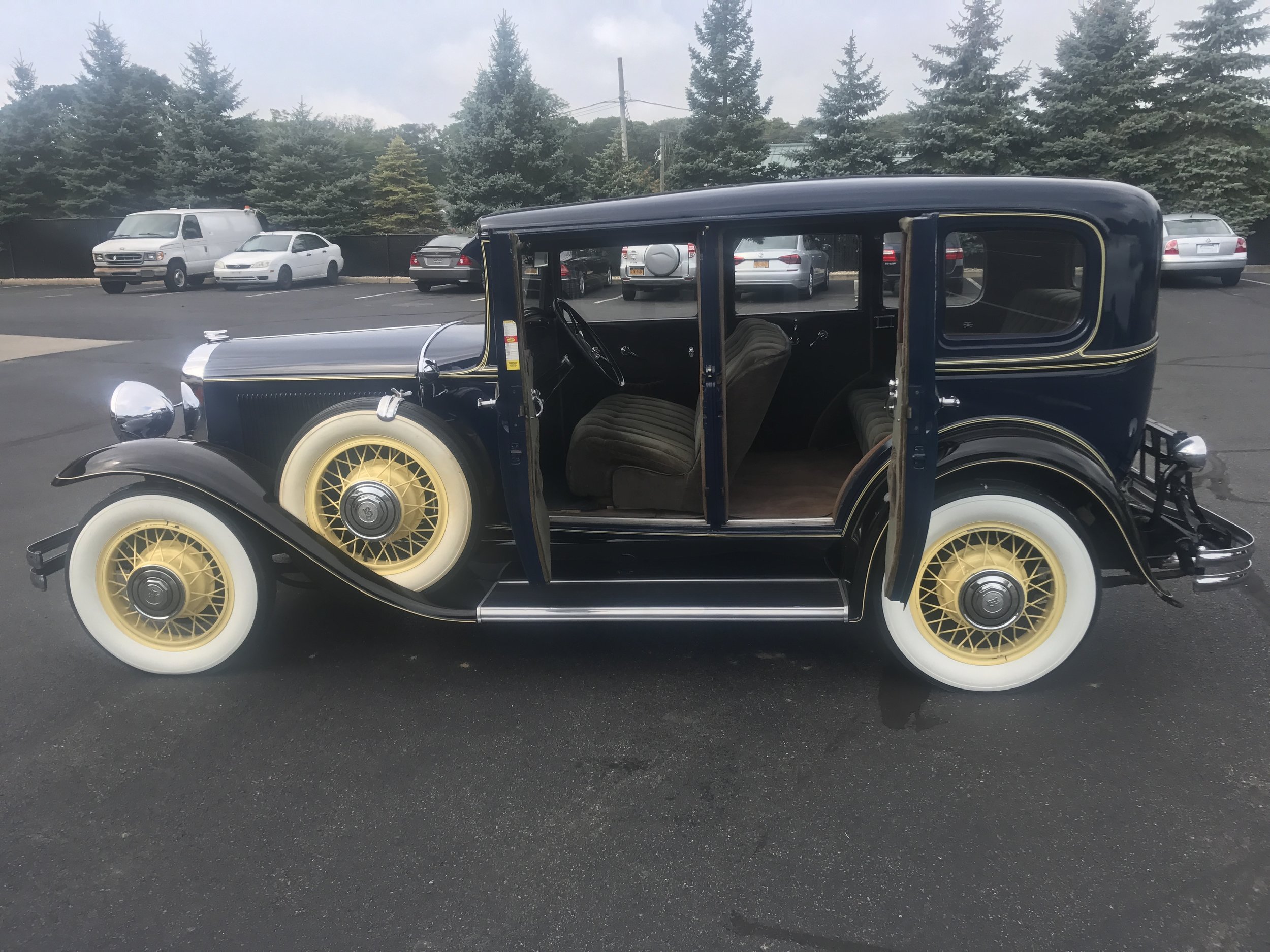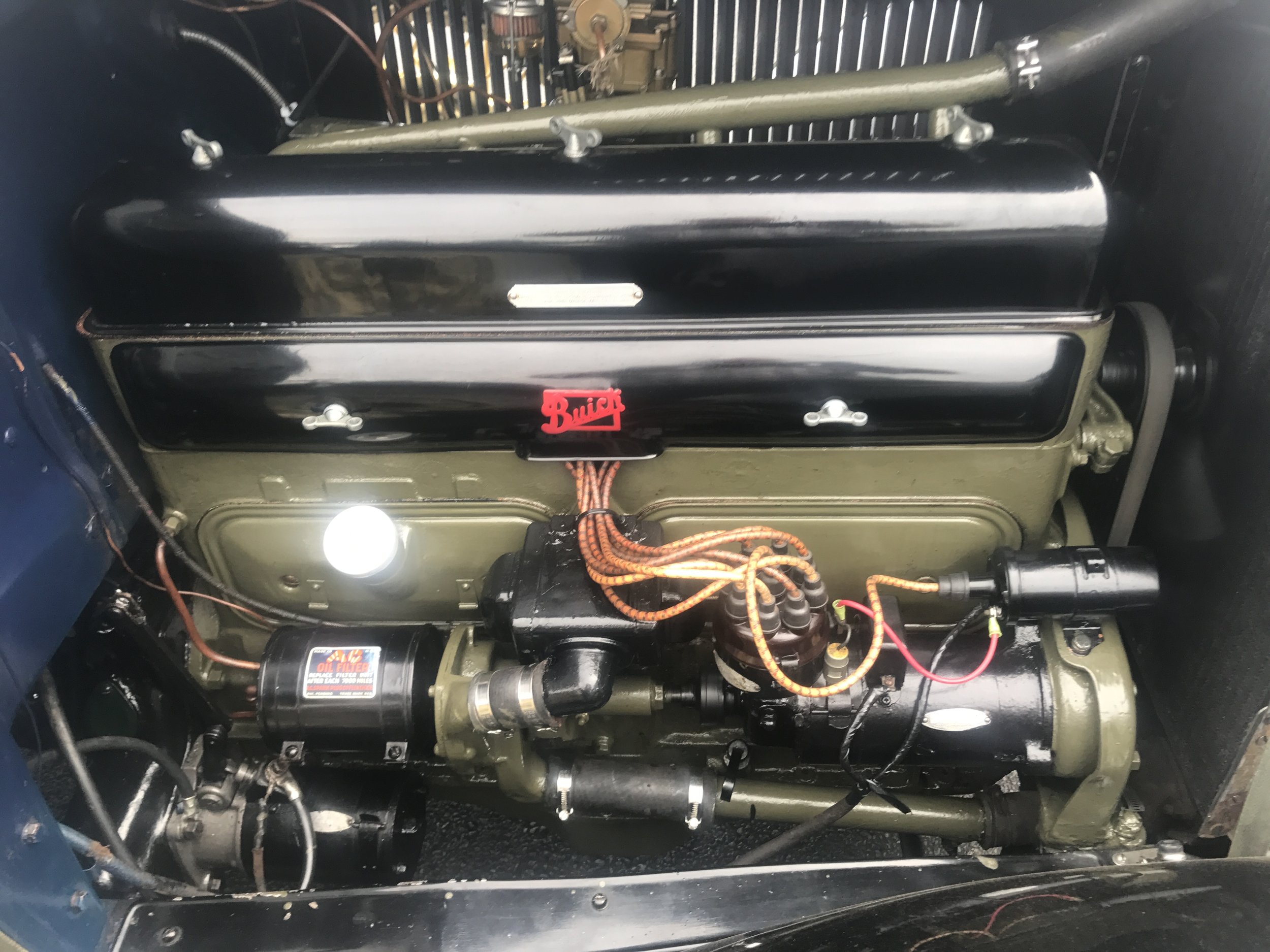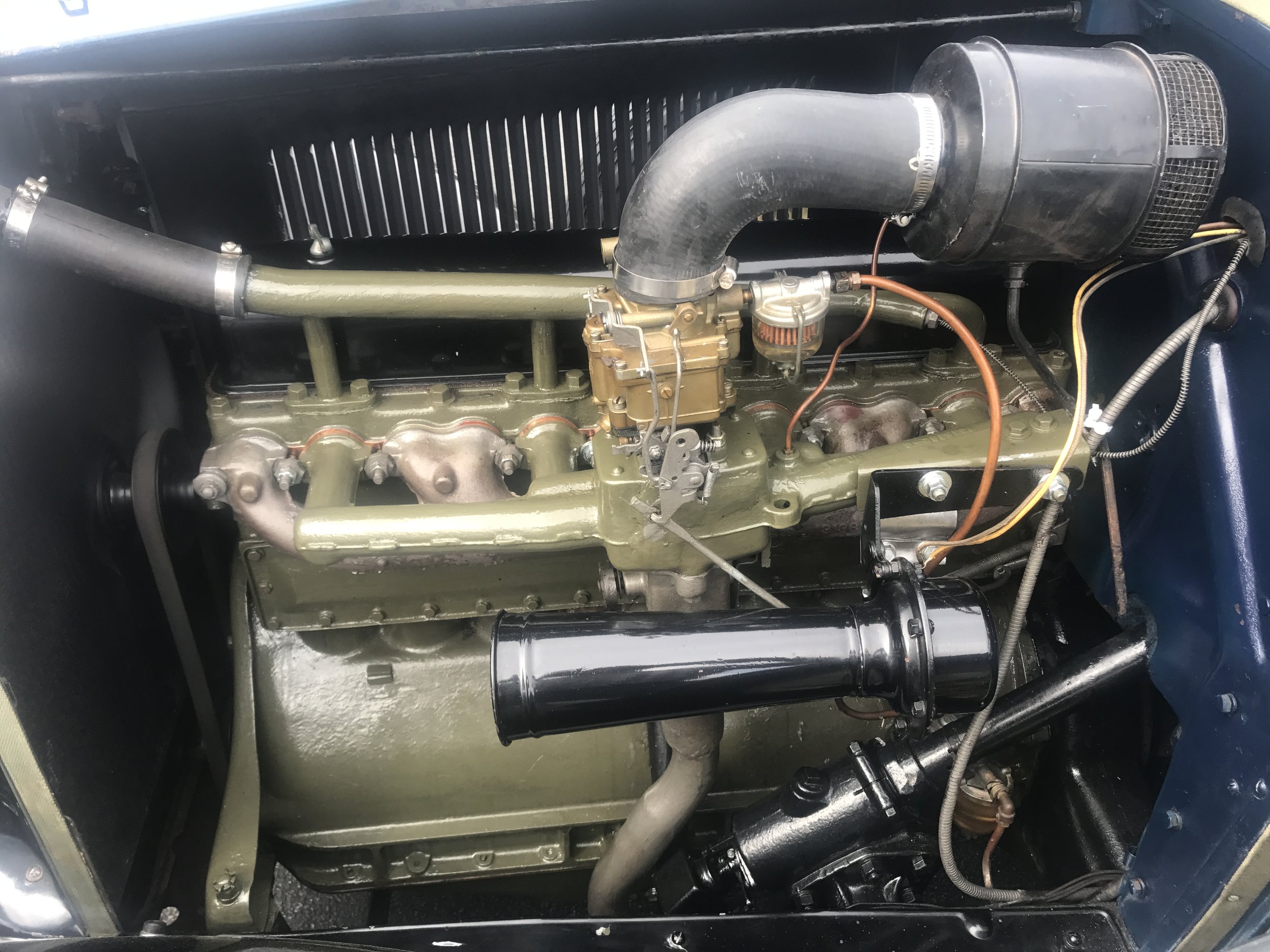 1951 Buick Roadmaster Riviera 4 Dr. Sedan - Model 72R:

Dark Green, Listed for sale by chapter member Allan Warren. Asking $12,000.00 Contact Allan at (631) 786-6603, (631) 584-5592 or e-mail airpaula@msn.com. (April 2019)
1956 Buick Roadmaster:

Teal Green with two tone green cloth interior. Concours Quality, always garaged. Asling $50,000.00. Loctaed in Plymouth, PA. Contact Rodney @(571) 606-9259, Steve @ (717) 435-5199, e-mail: info@classiccarsconnect.com or click on photos for more information. (May 2019)
1968 Buick Riviera:

Owned by same family for 50 years. 58,000. miles. Asking $20,000. Contact Steve Kelman @ (631) 473-0012 or e-mail skelman@optonline.net. (April 2019)
1969 Buick GS350 2 Dr Hardtop:

Multiple Show Winner. 37,340 miles, mint condition. For sale at a Bethpage dealership. Click on photos for more information. Asking $27,500.00. Contact Anthony Ballato at (516) 541-9080 or e-mail anthony.ballato@verizon.net (January 2019)
1969 Buick Skylark 2 Dr Hardtop:

Does not run, restore or use for parts, any serious offer considered. Contact John Melicio at (516) 314-6781 or e-mail johnnyrocks@optonline.net. (September 2019
1969 Buick Skylark Custom Convertible:

Signal Red with Black Interior & Top. Recently Rebuilt 350 (in 2017), automatic transmission, Front Disc Brake Conversion, Rear Drum Brakes Reworked, New Re-cored Radiator for A/C, Vintage A/C installed, Petronics Ignition installed, New Convertible Top, New Seat Belts (front & rear), Coker Radial White Wall Tires. Asking $22,500.00. Call John @ (518) 584-0338 or cell (518) 879-9215. (October 2019)
1969 Buick Riviera:

114,622 Miles, 430 cu, Maroon with Black Vinyl Top and Excellent Black Interior, New Exhaust System, Headlight Canisters, A/C Compressor & Brake Lines. Fenders and Quarter Panels replaced with Arizona Sourced Parts. Asknig $14,500.00. Car Located in Simsbury, CT. Contact Charles Silver at (860) 658-1013 or e-mail mk2jagg@att.net or Julie Van Horn at jvh1100@yahoo.com (May 2019)
1990 Buick Reatta Coupe:

116,000 Miles, Red With Tan Interior, Many New Parts (including brakes, radiator & struts), repainted in 2016. Asking $3,995.00. Contact Joe Hayes at (631) 813-7228 or e-mail joeyhrm@me.com (November 2018)
1996 Roadmaster Estate Wagon:

Original owner, Limited, one of the final produced, every available option including, CD Player, Trailer Towing Package with Heavy Duty Cooling, Limited Slip Differential and Gran Touring Suspension. 141,500 miles, many new parts, but needs some minor mechanical and body work completed. Asking $7,500.00, located in Westchester. Contact Michael Rubin at (914) 420-5447 or e-mail: marubinlaw@aol.com. (October 2019)
1950 Special - Hood Hood is boxed and owner is just looking to get it to someone who may need one. Can either pick up or just pay for shipping. Located in South Carolina. Call Don @ (843) 455-1005. (July 2019)
NOS 15" Wire Wheel Cover for 1969-1970 Full Size Buick $60.00, NOS A/C fuel tank sending unit in box part #6429289 $70.00; NOS Convertible Top Lock Assembly L/R sides fits '71-'75 full size Buick $200.00; Black Rubber Trunk Mat with tri-shield for full size Buick $ 125.00 for '79-'85 Riviera (no logo)$ 100.00; For '73 full size Buick NOS L/R sides front bumper guards $50.00, NOS R side Headlight Bezel Assembly $ 100.00, Bumper Guard part #981859 $25.00; 15" Buick Rally Wheels (2) $100.00; NOS Remote Control Mirror Gr 10.185 part #981641 $75.00, Right Side Mirror $50.00: Water Pump Gr 1.069 #1394316 $25.00 NOS Pillar Post Seals for '71-'76 full size Buick $35.00; Muffler for '65 Riviera $100.00; 1969 Buick Color, Trim & Features $100.00 (excellent condition) Charlie (BCA Member) 718-683-0900 (July 2014).
Bumper Bullet Parking Lamps Fits 1951 or 1952 Buick Special, Bumperette for 1952 Buick Special, Three Hubcaps 1952 Special. Glenn Schaffer 631-766-5937.
1962 Wildcat 2 Dr Hardtop Parts: Chrome, Interior, Hub Caps, Lights, Etc. Located in Bay Shore. Jack Mihalo (631) 666-8588. (May 2015)
1962 Buick Skylark Convertible Parts: V-8 Motor, Transmission, Body Parts. Reasonable, located in Island Park. Tom (516) 225-4405. (May 2015)
1965 Buick Skylark/Special Parts: Loss of storage space forces me to sell part of my parts collection. Body, trim, steel & chrome rims; V6 2 bbl. and 401 intake manifolds, valve covers, wiring harnesses, air cleaners, fuel pumps, wheel covers, plus 1960-1990 Buick memorabilia. Give me a call or contact me through email. Tony 718-762-5154; email my65buicks@yahoo.com (July 2014)
1965 401/455 Nail Head Engine: Re-built not used. Joe Lo Monaco (516) 592-2269 or e-mail 28ford@optonline.net (May 2017)
1966 - 1967 Buick Riviera: 3 Hubs for Wheels in Mint Condition. $25.00 each or best offer. Cliff (516) 921-4162. (May 2015)

1968 - 1969 Buick Riviera: Rear Interior Panels (Black) and Seat Backs to match in excellent condition. (516) 359-1234 (May 2015)
1987 Regal Parts Car: V6 (Engine not Running), Tilt Wheel, Hood, Doors, Trunk Lid & Interior in Good condition. Extra rear bumper. $1,200.00 Negotiable. Call Nick. (631) 471-5246. (December 2015)
2003 Park Ave.: Complete car, Interior & Exterior good condition, Frame, Brake Lines & Gas Lines have rot damage. Car was not a Sandy victim. Best offer. Call Larry or Sherri (516) 735-1561. (August 2017)